Conference Workshop May 2017 – Wellington
Proved to be a great success this year, with a great line up of speakers.
We had a great range of inspirational and informative speakers presenting topics covering building design updates, current research and behavioural psychology.
The conference brought together a diverse collection of delegates from the energy sector, architectural design, housing and health, government departments and the not for profit sector. Here are some of the great talks provided by our speakers:
Professor Bin Su R-VALUES, HUMIDITY AND HEALTH: CASE STUDIES FROM AUCKLAND
Dr Lucy Telfar Barnard MECHANICAL VENTILATION SYSTEMS AND HEALTH OUTCOMES
Dr Taciano Milfont ENCOURAGING SUSTAINABILITY AND ENERGY EFFICIENCY: A SOCIAL PSYCHOLOGICAL PERSPECTIVE
Jon Davies BLOWER DOOR TEST DEMONSTRATION
Ralf Kessel CONCRETE AND SUSTAINABILITY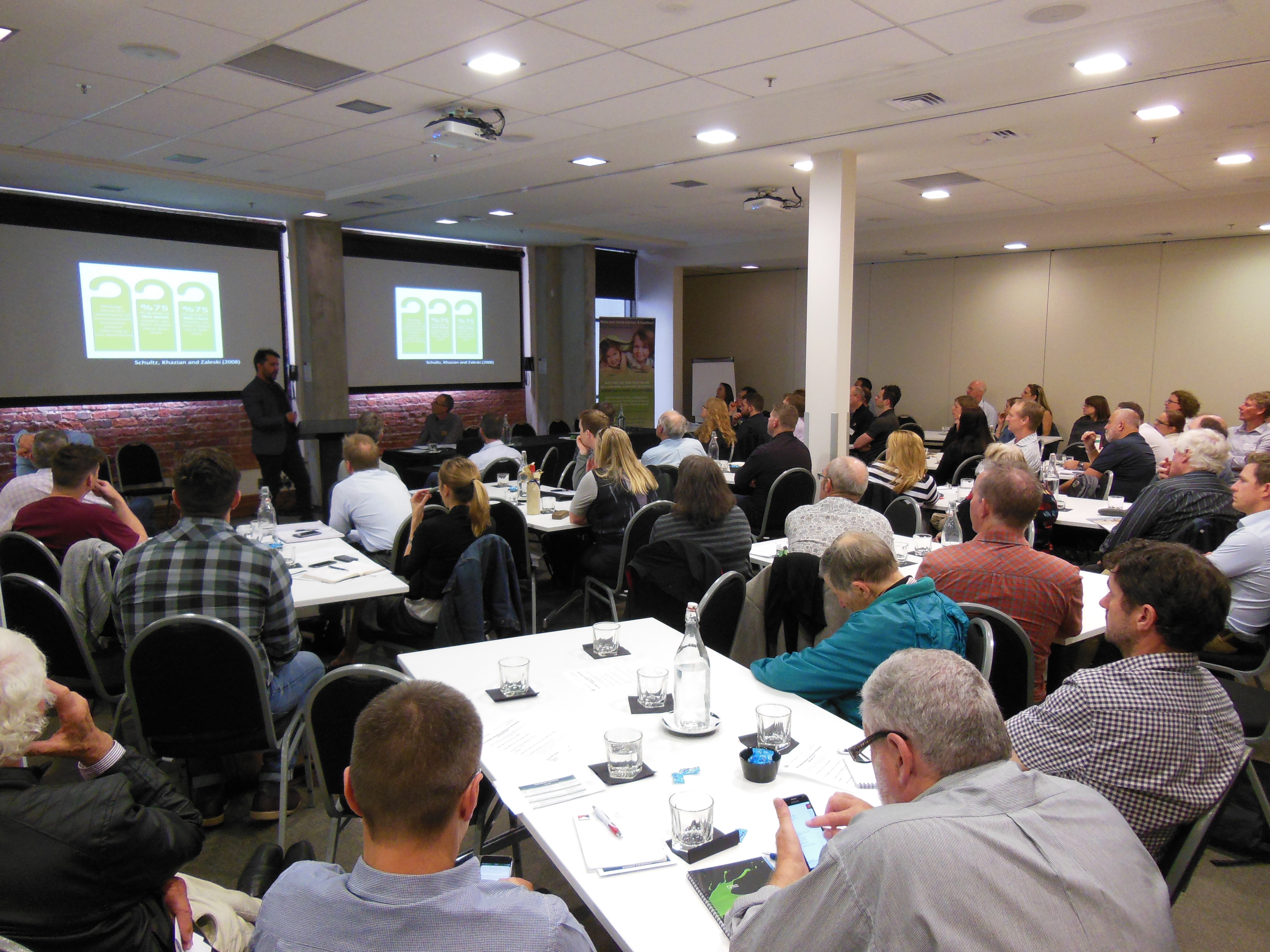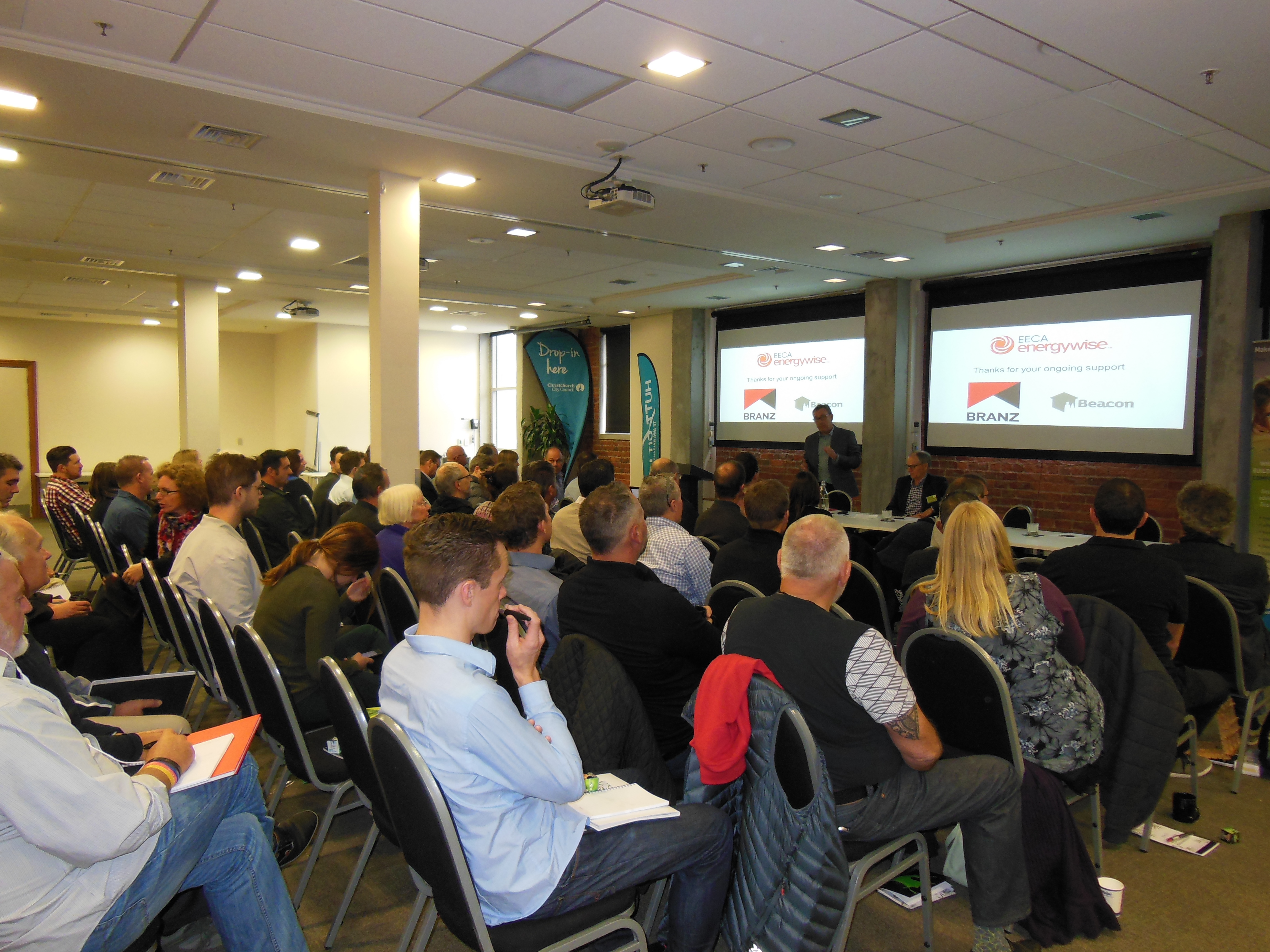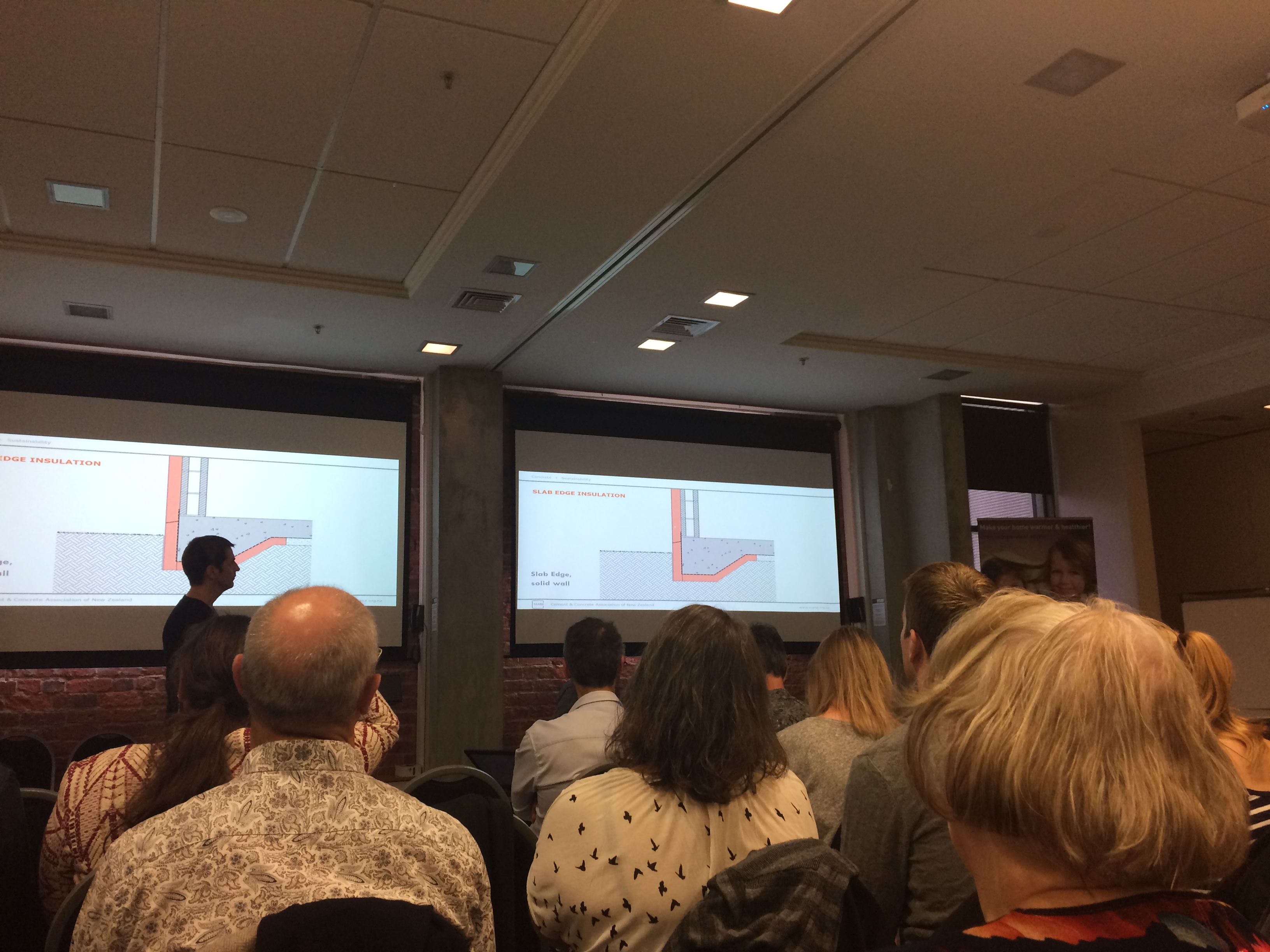 Conference Workshop 2016 – Palmerston North
This year's conference celebrated the 10 Year Anniversary of the EDA Network.
Since 2006 thousands of homes and households have benefitted from an EDA consultation, talk or presentation and the service has come to be regarded as a leader in its field.
At this year's conference we looked at how the service started, what it has achieved and how it continues to raise the bar on improving NZ's housing stock.
See the presentations below:
Conference Workshop 2015 – Basin Reserve, Wellington
We had 113 people attending from around New Zealand. Attendees commented that they found it very useful, hearing from a range of experts in their field as well as networking with industry professionals, academics and local and central government agencies.
See the presentations below:
Keynote: Lessons we can learn from our housing, Professors Brenda and Robert Vale, Victoria University
Robert and Brenda have a new book "Living within a fair share ecological footprint".

Auckland housing assistance, Adrian Feasey and Eion Scott, Auckland Council EDAs
Auckland Council offers funding assistance and free assessment to homeowners and landlords through the Retrofit Your Home and Healthy Rentals programmes.
New build design reviews, Richard Morrison, Kapiti Coast District Council EDA
Richard looked at the importance of balancing functional requirements in a new build with specific features.
Health and the domestic environment, Professor Julian Crane, Asthma Research Unit, University of Otago School of Medicine
International studies show that warm, dry, weathertight homes have the biggest impact on respiratory issues such as asthma.
Performance testing of heaters and curtains, Paul Smith and George Block, Consumer NZ
Consumer undertakes independent testing and product comparison.
The healthiness and toxicity of common building materials, Dr Emina Petrovic, Victoria University
In the last 20 years we have produced more chemicals than in the previous millennia of humankind.
Ditching the clothes horse, behaviour change and indoor air quality, Dr Nelson Lebo, Palmerston North City Council EDA
Explores theories on adult learning and behaviour change, and how they can be applied to the housing sector in New Zealand.
Open Day 2014 – Pelorus Sports House, Hutt City
More than 30 designers, home performance advisors, industry leaders and even a councillor or two attended the 2014 Eco Design Advisor Open Day, held in Petone, Hutt City, in early August. The range of speakers and opportunity to network with the seven Eco Design Advisors proved a hit with the audience, with comments ranging from "Really stimulating, rejuvenating and interesting day" to "Great study day, incredibly interesting and very relevant". To see the range of topics and download presentations, click on the topics below.